China-based Mito celebrates its 19th anniversary with an environmental activity on Tree Planting Day on March 12. For purpose of promoting the idea of environmental protection through practical action and contributing to ecological civilization construction in Zhuhai.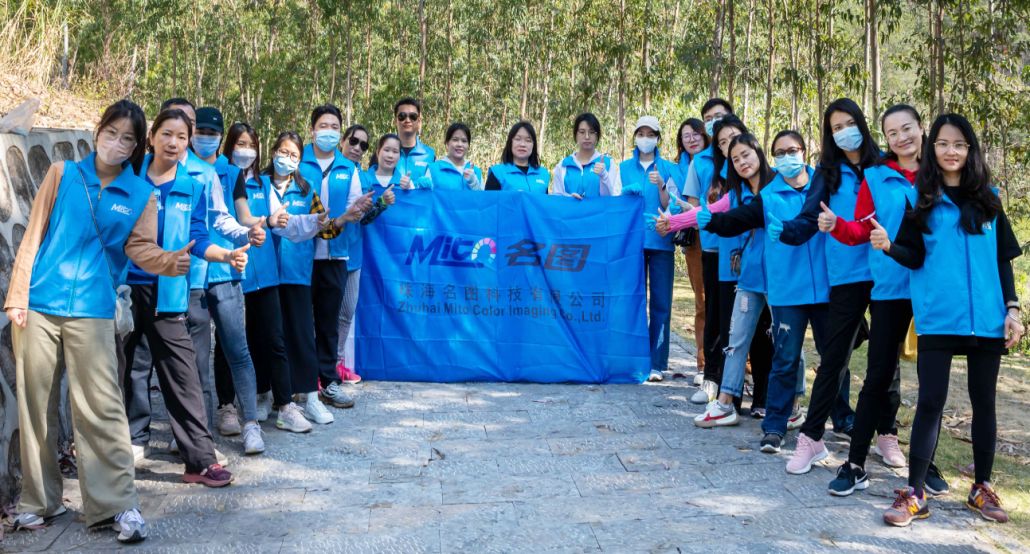 On that day,we went to a beautiful local park in Zhuhai and publicized the significance of green environmental protection to the tourists, and collected garbage along the way. In the meanwhile, we hope we can let more people would realize that "garbage can turn into resources once classified". We firmly believe that everyone can participate in environmental protection, even starting from the classification of garbage.

As the organizer of this activity, Mito is always integrating the concept of renewable environmental protection into our business practice. Nowadays, more and more countries around the world pay attention to the environmental protection, it has a positive impact on remanufacturing industry and environment-friendly products. The remanufacturing cartridge project is always a very important part of Mito's production management; all our remanufactured cartridges are produced by recycled empty cartridges. In the remanufacturing process, we have overall inspection for all spare parts to ensure the quality of recycled cartridges, and reduce the usage of new materials.

Having been committed to the remanufactured cartridges for 19 years, Mito has been making a continuous contribution to social economic sustainable development in recycling, energy conservation and pollution reduction. As a leading remanufacturing company for laser cartridges, Mito exerted a positive impact on remanufacturing industry in China. Mito has already provided high quality products and professional services for over 80 countries, we will keep on improving the production processes and innovative technology, supplying premium quality and safety products for all our partners.
The General Manager of Mito, Wendy Duan says: "On this special day of 19th anniversary,Mito inherits the concept of environmental protection through our practical action,combines the development of our enterprise with remanufacturing products, we expect to make a little contribution to the practice of green environmental protection."